The Lilliput T5 is a 5 inch 16:9 LCD capacitive touchscreen monitor - the first 5" touch camera monitor from Lilliput that can be used to control the monitor functions directly from its own touch screen. It is also the first 5" or less camera monitor on the market to sport an HDMI 2.0 input port for a 4K 60Hz input, and have an 8V DC output.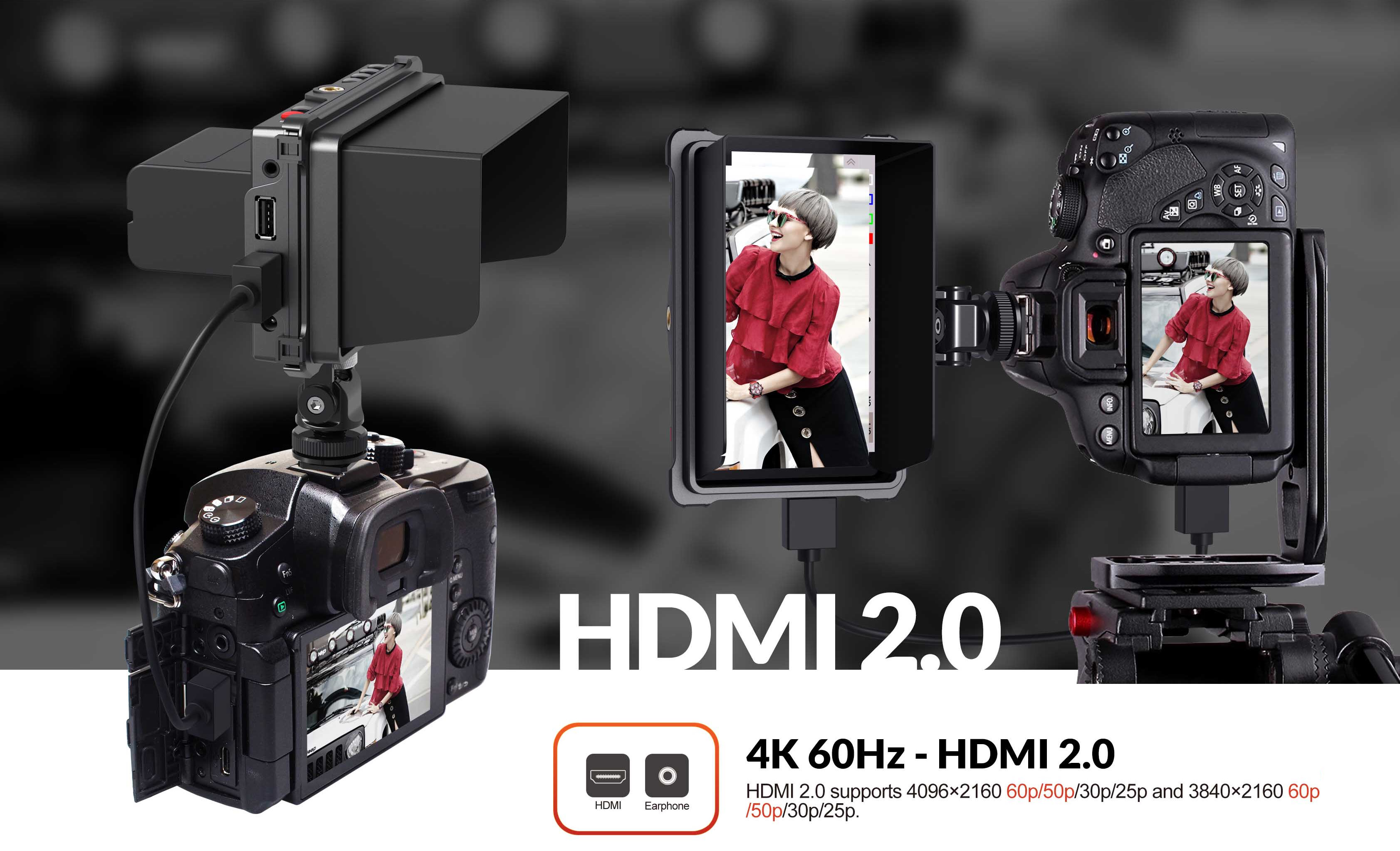 The inclusion of HDMI 2.0 allows for you to input a much wider range of video frequencies, particularly 4K @ 60HZ - a first for a Lilliput Monitor model. We list the supported resolutions at the above, the big difference being that these models support 50p and 60p at both 3840 x 2160 and 4096 x 2160 resolutions.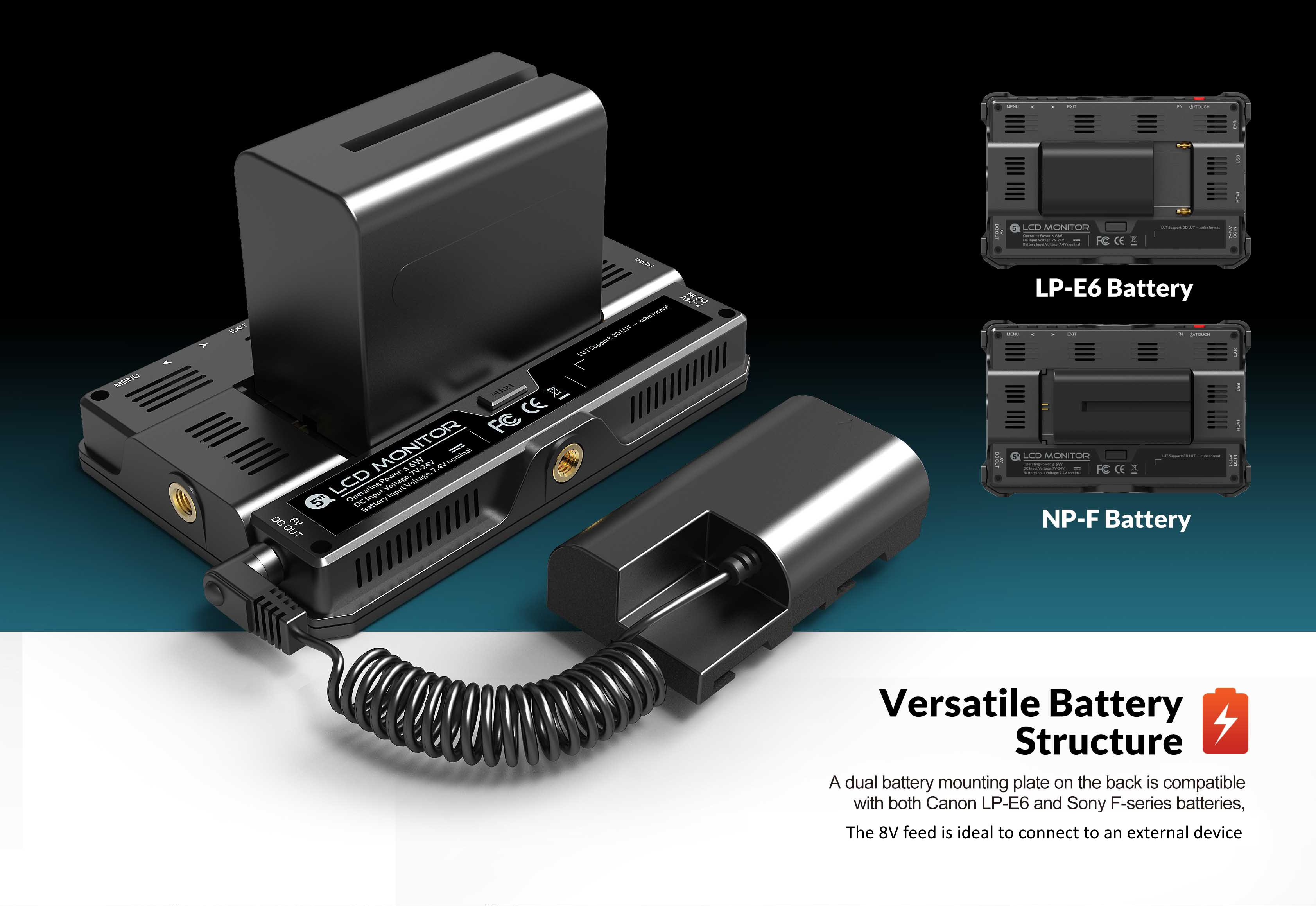 The Lilliput T5 features an external 8V power feed - ideal for you to attach to a powered gimbal system for longer battery life, or to charge the batteries of an externally connectable device such as your camera, or other capture system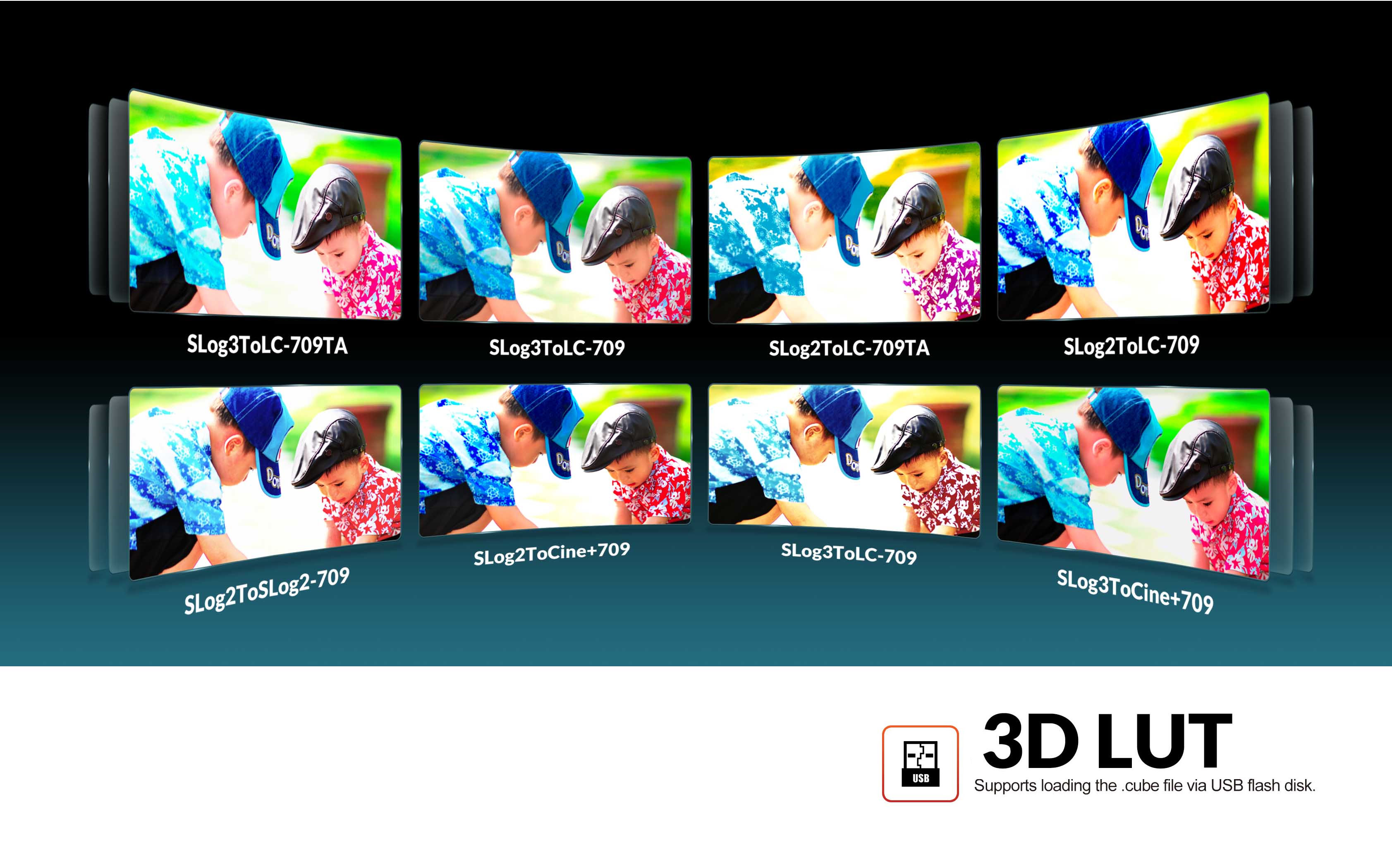 3D LUT is a system built into the Lilliput T5. It is a Look Up Table function which works as a reference for looking up the specific colour characteristics of your image. These are stored in a .cube file and can be shared between devices. They are useful as they allow for the same levels of colour calibration between a string of devices in a workflow, making the end result look a lot more like what was originally seen through the lens.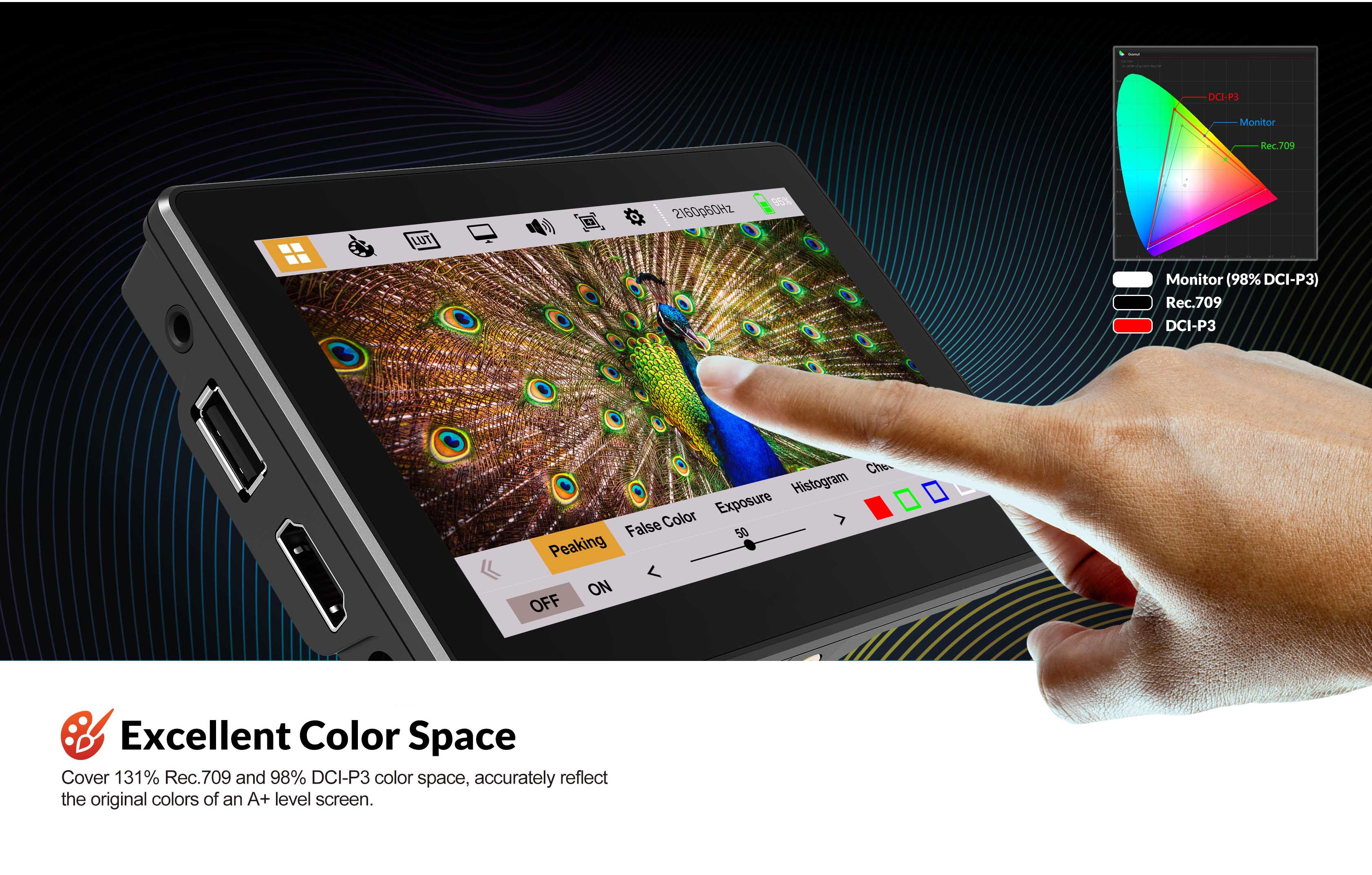 The Apple-created DCI-P3 colour and the industry standard REC.709 colour space are fully and faithfully represented using the Lilliput T5, with almost total coverage of the DCI-P3 space, and more than full coverage of the REC.709 space being achieved. This allows for a more versatile set of input feed characteristics to be used and represented with total clarity.